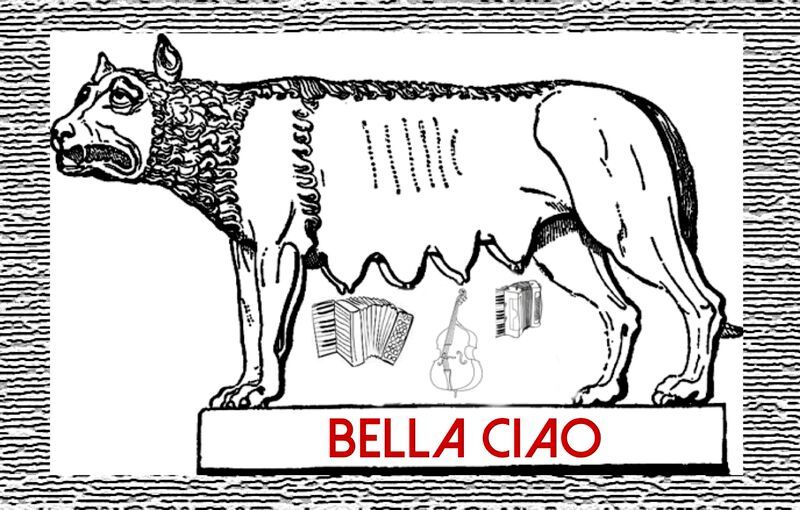 BELLA CIAO plays music from the Italian Peninsula of the 40's, 50's & 60's. Styles range from Tango and Polka to Waltz, Jazz and Tarantella. Bella Ciao is Vincenzo Ruberto - Bass, Salvatore Greco & Enio Pozzebon -  Accordion, Piano and Vocals.
The playful, tragic, hopeful and loved are common threads throughout the classically Italian repertoire and BELLA CIAO weaves them into a tapestry of music and song.
Vincenzo Ruberto's impeccable bass playing has long been a presence in the Melbourne live music scene. Arriving from Itay in the mid-1990's, Enzo graduated from the Victorian College Of The SArts in 2000. He has since performed extensively, not only locally, but internationally, as a member of Eddie Perfect's touring band and his musical, Shane Warne: The Musical. He also maintains a busy performance schedule in several Melbourne-based modern and traditional music ensembles.
Salvatore Greco has been performing and honing his skills as an accordionist since his childhood in Italy. He plays in a number of Melbourne-based ensembles, including Italian traditional music combo Bella Ciao. He has a special expertise in traditional Italian and European folk music and the gypsy waltzes much loved by accordionists the world over.
Enio Pozzebon has worked within many areas of the performing arts: performance, education, sound design, composition and multimedia. Diversity remains a vital element of his career and he cherishes opportunities to explore new areas and expand his skills and experiences.
Website: www.bellaciaobandaitaliana.com
Facebook: https://www.facebook.com/bellaciaobandaitaliana/
Instagram: https://www.instagram.com/bellaciaomelbourne/?hl=en
Photos: Tony Marin Photography